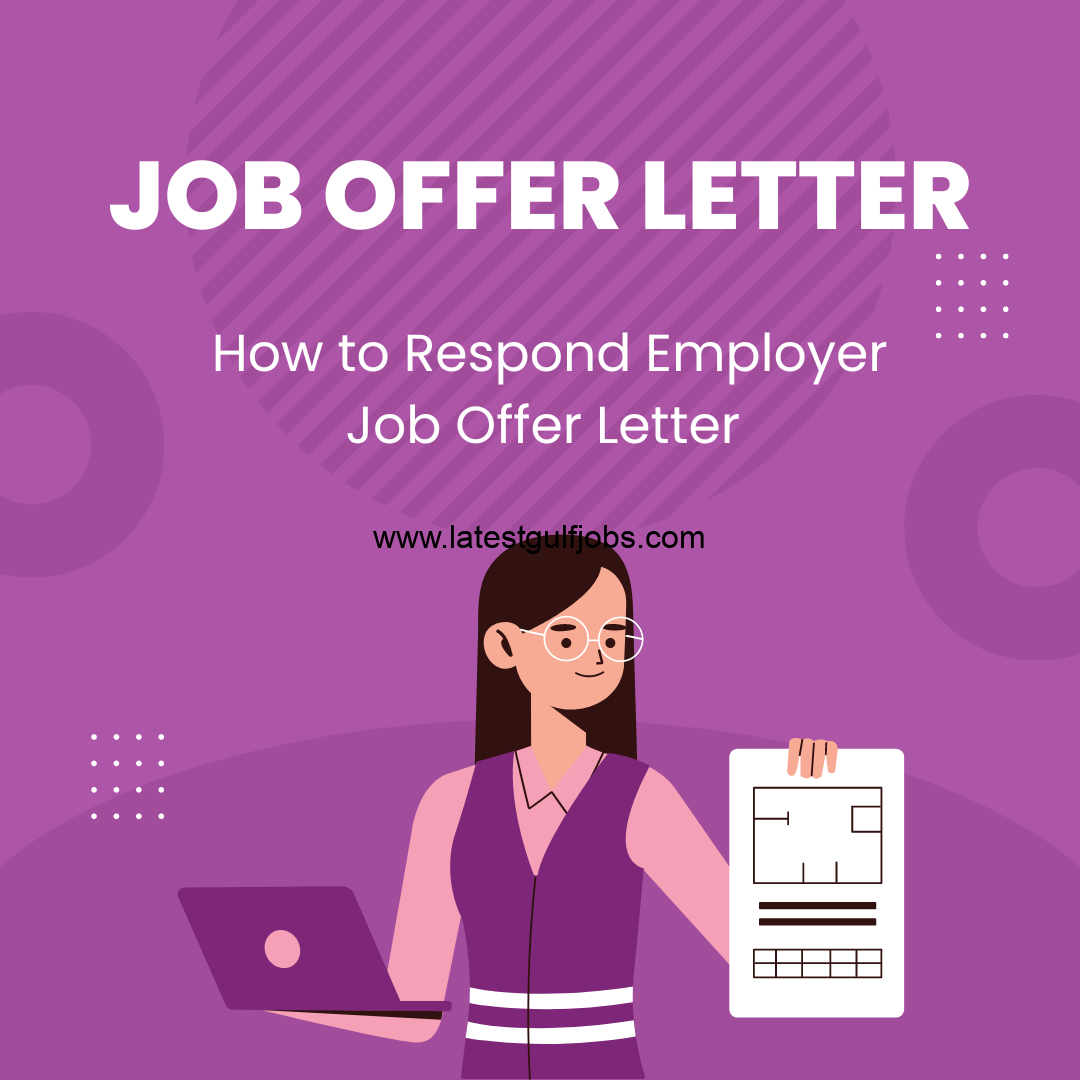 How to Respond Employer Job Offer Letter
Receiving a job offer letter is an exciting moment for any job seeker, but it's essential to respond to the offer professionally and thoughtfully. Responding appropriately shows that you value the job offer and are serious about the opportunity. Here are some tips on how to professionally answer an employer's job offer letter:
Start with a Thank-You:

Express your gratitude for the job offer in the opening paragraph of your response. Thank the employer for the opportunity to interview and for the job offer itself.

Accept or Decline the Offer:

In the next paragraph, clearly state whether you are accepting or declining the job offer. If you are accepting the offer, make sure to mention the position title and start date.

Negotiate the Offer:

If you are interested in accepting the job offer but have some concerns, you can use your response to negotiate the offer. This can include negotiating the salary, benefits, or start date. Make sure to explain your reasoning for the request and provide any relevant details that may support your request.

Clarify any Questions:

If you have any questions about the job offer, use your response to ask for clarification. This can include details about the job responsibilities, benefits, or company culture.

Provide a Timeline:

If you need some time to make a decision, let the employer know when you will have an answer. This shows that you are serious about the job opportunity and are taking the time to make thoughtful decisions.

Close Professionally:

In the final paragraph of your response, reiterate your gratitude for the job offer and express your enthusiasm for the job opportunity. Let the employer know that you are looking forward to working with them and are excited about the prospect of joining their team.
When responding to a job offer letter, it's important to be professional, polite, and prompt. Your response sets the tone for your relationship with the employer, so it's essential to make a good impression. By following the tips outlined above, you can craft a thoughtful and professional response that demonstrates your enthusiasm for the job opportunity while addressing any concerns or questions you may have.